Getting Back to Nature
.
The latest kid's club adventure for Alex had him walking a nature trail, viewing the wetlands surrounding the shopping center where Earth Fare lives (you read that right; there's protected wetlands all around there!). After that, the kids came back to the community center and made their own trail mix.
Here's the guide and some of the kids
This is what Alex put together.
"You expect me to eat that?"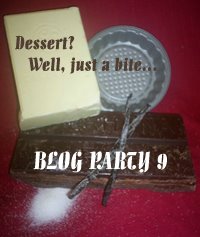 Blog Party#9 has been announced
, and for the month of April, we're turning our favorite desserts into bite-sized treats! Create sweet appetizers and drinks (non-alcoholic would be just fine), and get your entries to me
no later than
20 April. You can leave a link here in the comments, or send an email to
thehappysorceress at gmail dot com
; and I hope to see you there!
Tagged with:
Food and Drink
+
Kids
+
Trail Mix
+
Wetlands