WDB: Remember kids, stay in school
.
Or you, too, could find yourself behind bars.
She coulda been a contender!
They start so young...
Visit
Sweetnicks
to see all the other pups!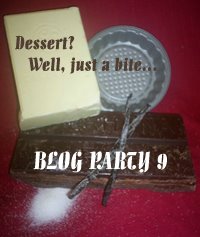 Blog Party#9 has been announced
, and for the month of April, we're turning our favorite desserts into bite-sized treats! Create sweet appetizers and drinks (non-alcoholic would be just fine), and get your entries to me
no later than
20 April. You can leave a link here in the comments, or send an email to
thehappysorceress at gmail dot com
; and I hope to see you there!
Tagged with:
WDB
+
Dogs
+
Events
+
Chicken