An Error in Judgement
.
Perhaps choosing to make, rather than order, pizza for our weekly 'Classic Movie & Pizza Night' wasn't such a good idea.
Outside, the temperature is somewhere in the mid-nineties. Inside? Well, the oven's set at 450. I'm sweating while sitting four feet from the air conditioner!!
And in case you're wondering, tonight's 'classic':
Monkey Business
.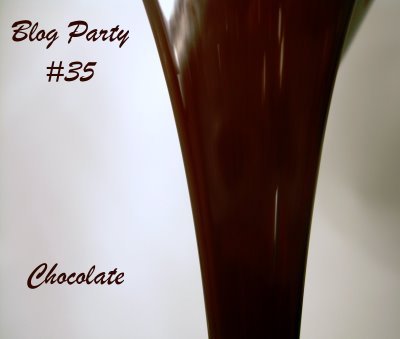 You're invited to another Blog Party...and for June, we don't care if it
does
melt in our hands, because we're having a
Chocolate party
!
To RSVP, get those chocolate appetizers
and
beverages (note the 'and': a drink of some kind, alcoholic or not, is required) to me no later than
Thursday, 19 June
...hope to see you there!