Happy Birthday, Wonder Woman! And an Amazon Princess Party.
.
My first superhero. My role model. A beacon of strength during what was far from a happy childhood.
Diana's been getting some, well, less-than flattering treatment lately. But those of us who love her & all she symbolizes remember the 'good' times.
So I'm honoring her in the way I know best.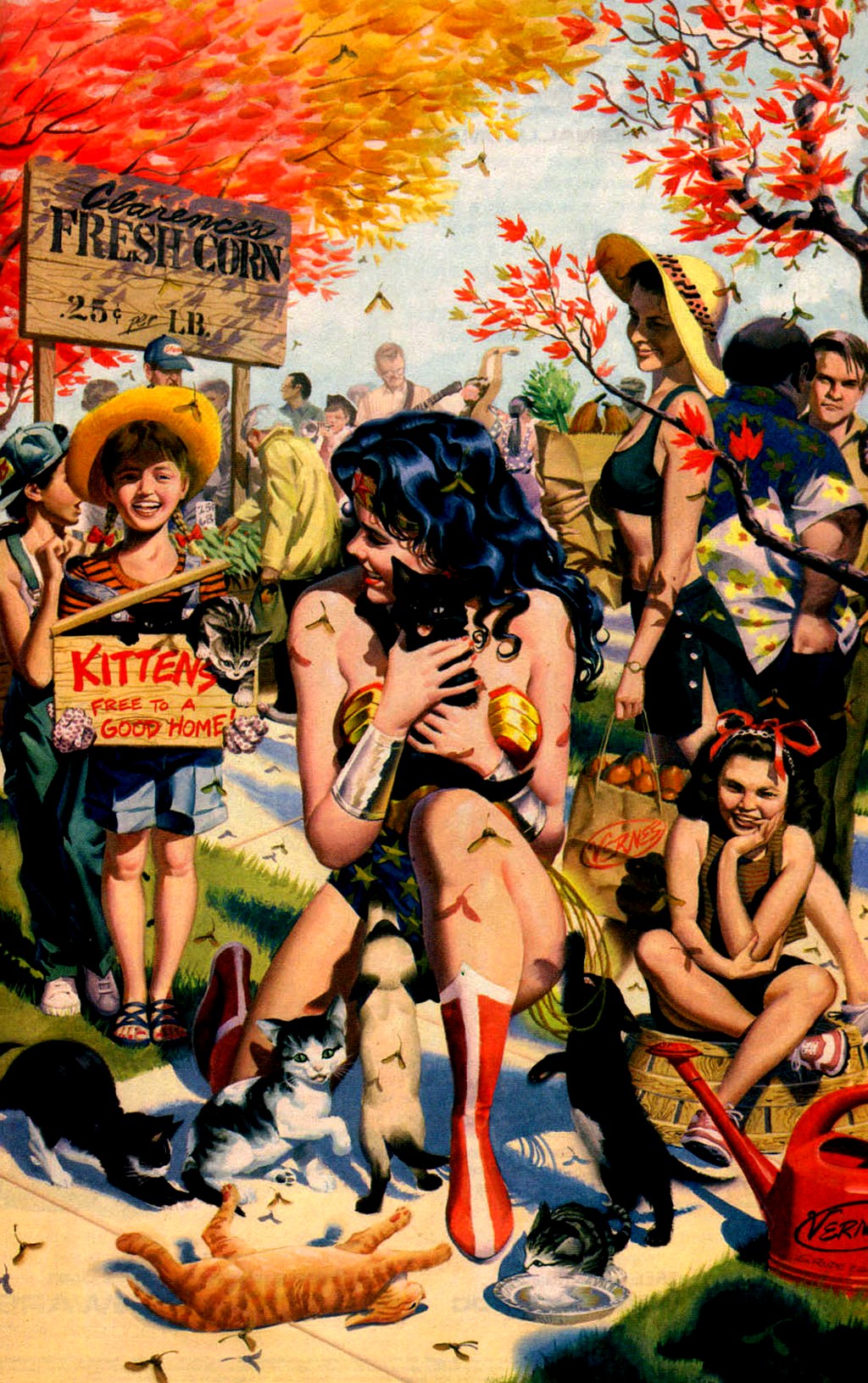 Today is the birthday of Wonder Woman, the Amazon Princess.
And you, too, can have an
Amazon Princess Party
!
First, you'll need to send those invitations.
After the royal scribe has finished hand-lettering each one, wrap the scrolls around an arrow, aim your bow & fire in the direction of each guest's home. (Or, simply wrap the invite around a plastic arrow & send in a mailing envelope; your choice.)
Next you'll need to decorate.
Outdoor spaces are best, but wherever you host your party drape the area with gossamer in alternating
red
,
white
&
blue
. Wrap the tables in a
similarly-colored bunting
. Add
metallic gold gossamer streamers
, preferably hung from classically-styled columns.
No Amazon Princess Party would be complete without activities! Of the sporting kind, that is.
Depending on the number of Amazon Princesses attending, the events can run in order or concurrently.
Possible activities:


Foot races


Archery competitions


Long jump


Discus (Frisbees are a suitable alternative)


Winners receive tiaras and/or laurel wreaths.
Your party guests will have worked up an appetite by this point. The birthday Amazon Princess can now lead them to the feast table.
They will be served cubes of melon, wedges of oranges & tangerines, plums, nectarines & grapes (still in bunches).
Pomegranates, broken open & ready to be eaten.
Platters of feta & saganaki with pita.
Goblets (or juice boxes) of grape juice.
After the Amazon Princesses have had their fill, bring out a platter of baklava. It's ok to stud it with candles.
If you can arrange for your guests to battle evil gods or align themselves with talking gorillas, I can guarantee that this is one birthday party that they'll never forget!!
(baklava recipe can be found
here
.)
Labels: baking, baklava, birthdays, parties, party planning, Wonder Woman