Tea for Three
.
Smoked Salmon Pinwheels
We're a family that likes it's tea, as well as appetizers and other nibble-worthy foods, so it only makes sense to serve tea for dinner.
My dining room is the
worst
room for taking pictures, I'm afraid.
But, I set out several kinds of finger sandwiches, including the smoked salmon pinwheels above: sliced bread, rolled thin and spread with butter (we used Irish, because 1. it's Irish and B. it's rich and creamy and yum), a mixture of parsley and dill leaves, smoked salmon, salt & pepper and a dash of lemon juice, rolled, wrapped in plastic and chilled for a few hours, cut & served.
Avocado Bacon Sandwiches
Wheat bread, spread with butter, then avocado mashed with pepper and lemon juice, and topped with crumbled bacon. Veggie bacon worked quite well, too.
Lovely, light & airy scones. Sauternes jelly with thyme went very well with them.
Egg salad, yes...but I've taken to running the eggs through a ricer for a really soft, spreadable, texture.
Alex gets his own...PB & J and cheese.
A dense & spicy ginger cake, topped with stem ginger, to finish up. Served with a wonderful almond tea, it was a perfect evening.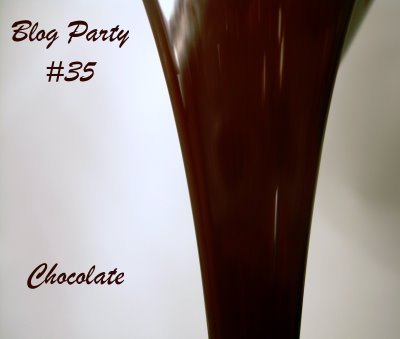 You're invited to another Blog Party...and for June, we don't care if it
does
melt in our hands, because we're having a
Chocolate party
!
It's the final day to RSVP, so get those chocolate appetizers
and
beverages (note the 'and': a drink of some kind, alcoholic or not, is required) to me no later than
TODAY!,
Thursday, 19 June
...hope to see you there!
Tagged with:
Food and Drink
+
Tea
+
Finger Sandwiches
+
Smoked Salmon
+
Scones
+
Ginger
+
Avocado