Roll With It
.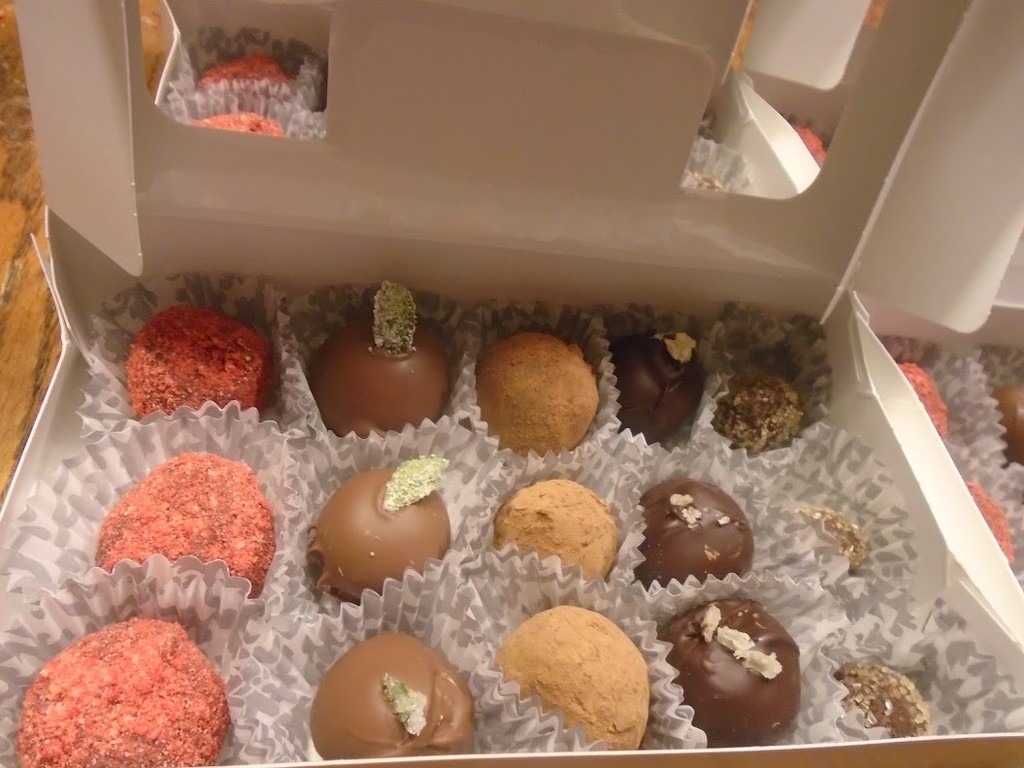 Yeah, I've been doing stuff. Chocolate-y stuff.
Finally got around to
really
playing with flavors and textures. The hard part was waiting for the weather to cooperate!
Matt gave me a tempering machine a few years back, and once I started using it, the ideas! Boom. They were everywhere.
So, a few weeks ago, we bought
all
the chocolate. And cream. And I made
all
the ganache. And there were spices. And herbs. And fruits. And nuts. And...you get the idea. And there were TRUFFLES.
Just a quick photo, and only half of what I ended up with. But, Strawberry-Basil Shortcake (basil and freeze-dried strawberries in milk chocolate ganache, rolled in pulverized freeze-dried strawberries and Nilla wafers), Mint (mint in milk chocolate ganache, dipped in more milk chocolate and topped with candied mint leaves), Mexican hot cocoa (cinnamon and cayenne in dark chocolate, rolled in cocoa powder), Ginger-Thyme (fresh ginger and thyme in dark chocolate, topped with crystallized ginger) and Guajillo (Gujillo peppers in dark chocolate, rolled in Turbinado sugar).
There's four more (including fun with white chocolate), but that's a (maybe?) post for another day.
Labels: basil, chilies, chocolate, cinnamon, ginger, herbs, mint, spices, strawberries, tempered chocolate, truffles