Lightbulb Moment
.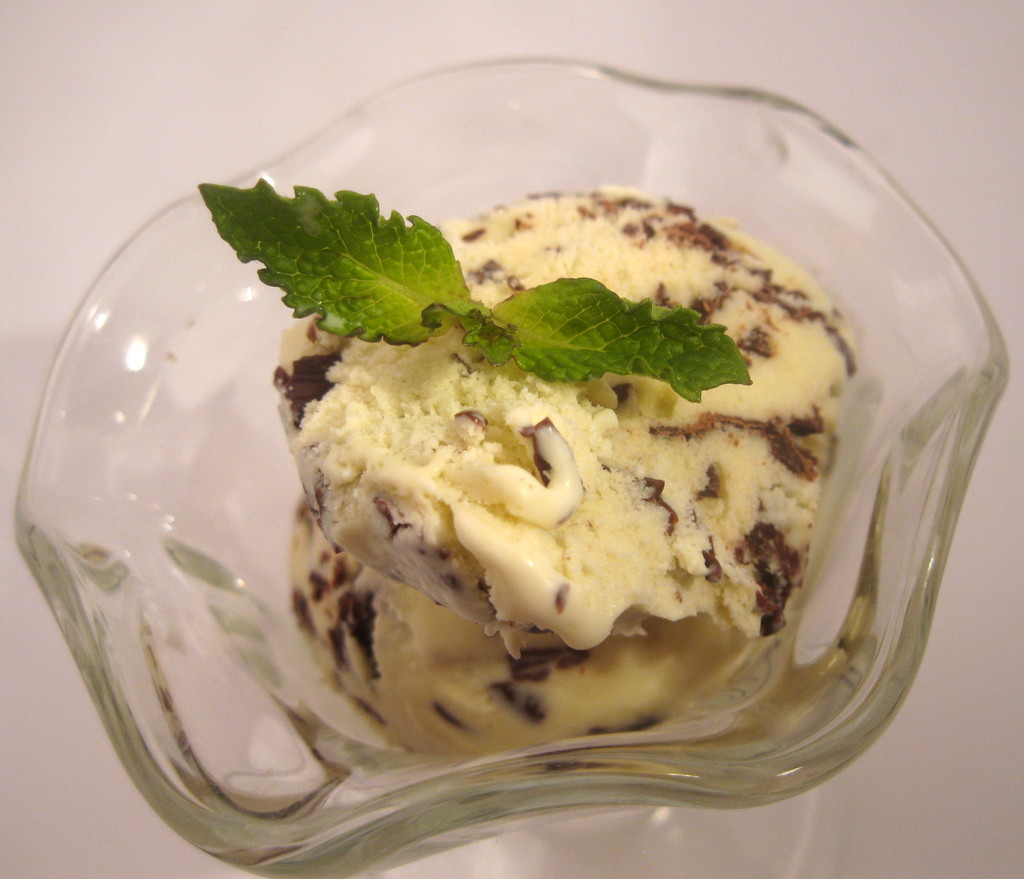 I don't know
what
happened, but this is only my second ice cream of the summer.
Totally worth the wait, this one. Serious Eats'
The Best Mint Chip Ice Cream.
Easy enough - steep fresh mint in a cream/milk mixture, strain into eggs and sugar, cook. Strain, chill, let your machine do its thing.
Then melted dark chocolate (with a bit of oil) is drizzled in.
The problem I faced: while I adore my ice cream maker, the 'add extras here' chute is not exactly shaped for drizzling. And certainly not for melted chocolate.
Hence the cartoon "A-Ha!" moment: pour the chocolate into a disposable pastry bag and snip the tiniest bit off the end. The bag, being all soft and smooshy (totally a word) conforms to the space and size of the chute, an
incredibly
fine drizzle of chocolate - that I could control! - is added to the ice cream resulting in that amazing, shattered Magic Shell-like texture.
While not perfect (the tip solidified twice), this is a technique I'll be using again.
Oh, yeah.
The ice cream?
Pretty incredible.
Labels: chocolate, dairy, ice cream, mint, mint chocolate chip, recipes, Serious Eats