A Jiggle without the Hooves
.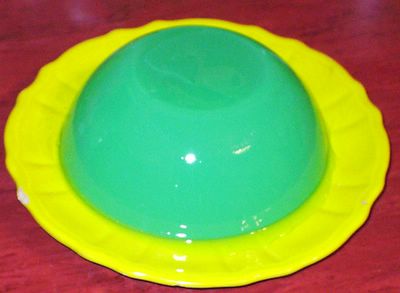 In the
box of goodies
sent by Julia were packets of agar-based desserts. We tried out a pack this past weekend...and look at the results!
I've never seen a gel dessert so firm...Matt had fun just tapping on it.
This one's green apple-flavored, and Alex really liked it. Once he figured out how to keep a hold of it, that is!